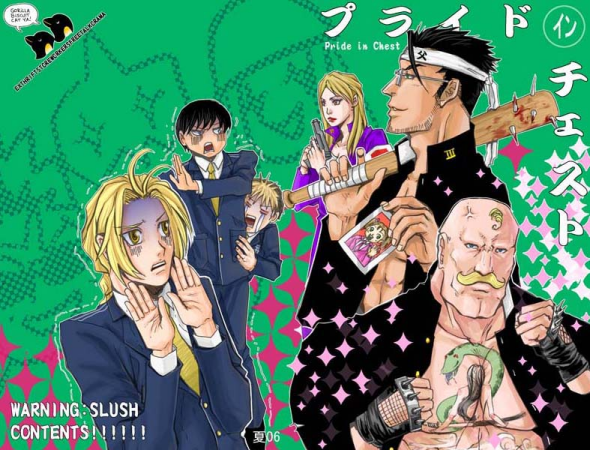 By Juu
http://lazy.evilsmile.net/
This is the cover of Pride in Chest, a FMA gag comic that Juu and I made starring Hughes and Armstrong! Juu drew the most beautiful cover ever, I think! I AM SO PROUD OF THIS BOOK!
A bit more information/behind the scenes stuff can be found here!